Everything You Never Always Wanted...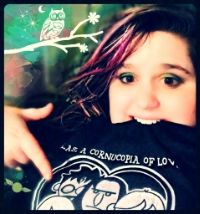 Kathleen | 24 | Personal Blog | Everything | Art | Memes | Fandoms | Celebrities | Vines&Videos | Cute Animals | Funny Animations | Personal Posts | Random GIFs | Anime | Random Movies | Cartoons | Music |



Ask me shit. Submit shit to me too.





DISCLAIMER: Anything tagged "personal post" is under the "Diary" link and is my property or a post about me I have made using gifs or other material. All other content belongs to their respective owners and has likely been reblogged on to this site.